The swearing in ceremony of the new SLPP Cabinet will be held at the Audience Hall, Kandy temple of tooth magul maduwa  under the patronage of President Gotabaya Rajapaksa on Wednesday, August 12.2020.
State owned newspaper Sunday Observer said the composition of the new SLPP Government would most probably be 26 Cabinet Ministers and 40 State and Deputy Ministers scheduled.
"According to the sources, two or three Cabinet Ministerial portfolios will be offered to the SLFP. Former President Maithripala Sirisena and former Minister Nimal Siripala de Silva are tipped to be given Cabinet portfolios." The Sunday Observer Newspaper and other papers said.Find a below the list
1. Hon. Prime Minister Mahinda Rajapaksa –
2. Hon.
3. Hon.
4. Hon.
5. Hon.
6. Hon.
7. Hon.
8. Hon.
9. Hon.
10. Hon.
No Comments. Post A Comment Cancel Reply. https://www.viagrasansordonnancefr.com/ Pb érection cialis prix USD 2 4 stars 20 votes.
Summary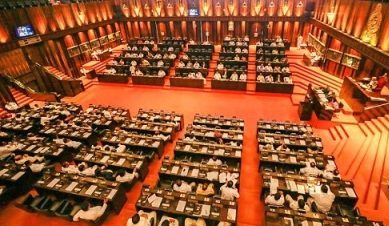 Article Name
new cabinet ministers of sri lanka 2020
Description
The swearing in ceremony of the new SLPP Cabinet will be held at the Audience Hall, Kandy temple of tooth magul maduwa  under the patronage of President Gotabaya Rajapaksa on Wednesday, August 12.2020
Author
Publisher Name
Publisher Logo