Blue Water Mattress Cushion Manufacturer is the best leading manufacturer, Distributor, and exporter of pressure Reliving & Heat Absorbing water cushions & suppliers of water Mattresses, Medical Surgery disabled equipment in Gampola and nearby areas. We are the only water cushion technically manufactured in Sri Lanka using entirely local ingredients and pure spring water.
Thank you for reading this post, don't forget to subscribe!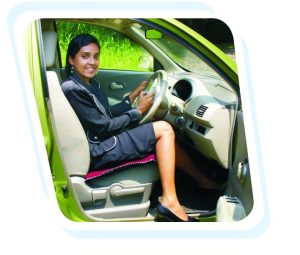 The Blue Water Cushion is manufactured For,
♦Those in the management and executive ranks sit for long periods of time and work.
♦The person who works in computer-related Jobs, Clerks, Businessman and Drivers
♦Those who watch TV for a long time and people who sit in Leisurlery
♦To prevent the occurrence of bedsores in patients and can be used as needed for wheelchairs, disabled people, or any other seating or any other purpose for any activity
♦An employee who works in the apparel industry and those who work in radio stations or the gold jewelry industry.
♦For the clergy or laity engaged in Dhamma Meditation
♦For the correct blood circulation and stops Heart attacks for blood pressure patients.
♦For the nerves functions properly for blood sugar patients.
Product Types
Blue Water  or Aqua Comfort Cushioon Cushion ( General Purpose ) – Can be used for any type of seating positions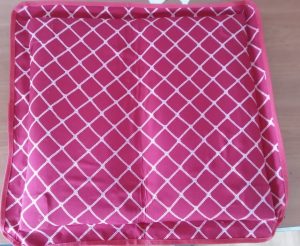 Aqua Comfort Travel Pack – 18 X 18 " ( With a Portable bag)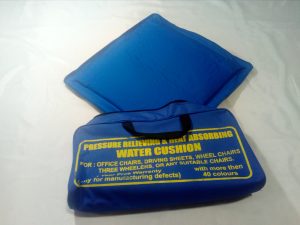 Ayua Comfort Heavy Vehicle Belt Pack 18 X 18 " ( Made to fit snugly in the driver's seat)

The Product is available in a variety of colors to match the color of office chairs.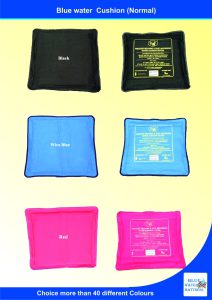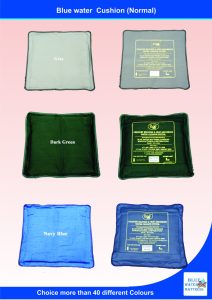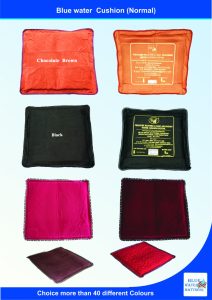 Contact Us:
071-6821000
077-7211800
078-5461900
071-7328000
070-7821000
076-5421800
070-7421000
FaceBook
Instagram
LinkedIn
Twitter
Listing ID

:

13276

pages

:

New