Premium Outlet Cafe and Juice Bar is the best leading cafe in Kandy and nearby areas. We strive to make everything we do part of a holistically thoughtful and sustainable experience. From the products we bring you and where they come from, to our staff, to our relationship with our patrons and the community, we believe in creating a place that is like a second home. Premium Outlet for quality and consistency, only working with the best ingredients and local vendors. We are big believers. Local is better for your health and the environment.
Thank you for reading this post, don't forget to subscribe!
Our cafe is loved not just for its food, but also the setting. Enjoy a menu selection that has been carefully curated with our 'standards' as well as regularly updated options. Or choose from our daily specials. Sit back and take in the worlds within Amethyst. View the menu here  We also offer speedy service. Open for breakfast, lunch and dinner. Hope to see you soon!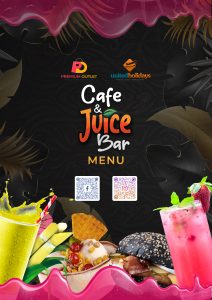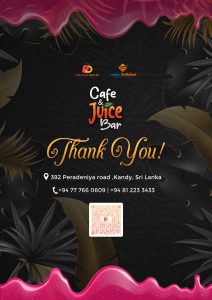 Contact Us:
077 7660609
Listing ID

:

13771

pages

:

New